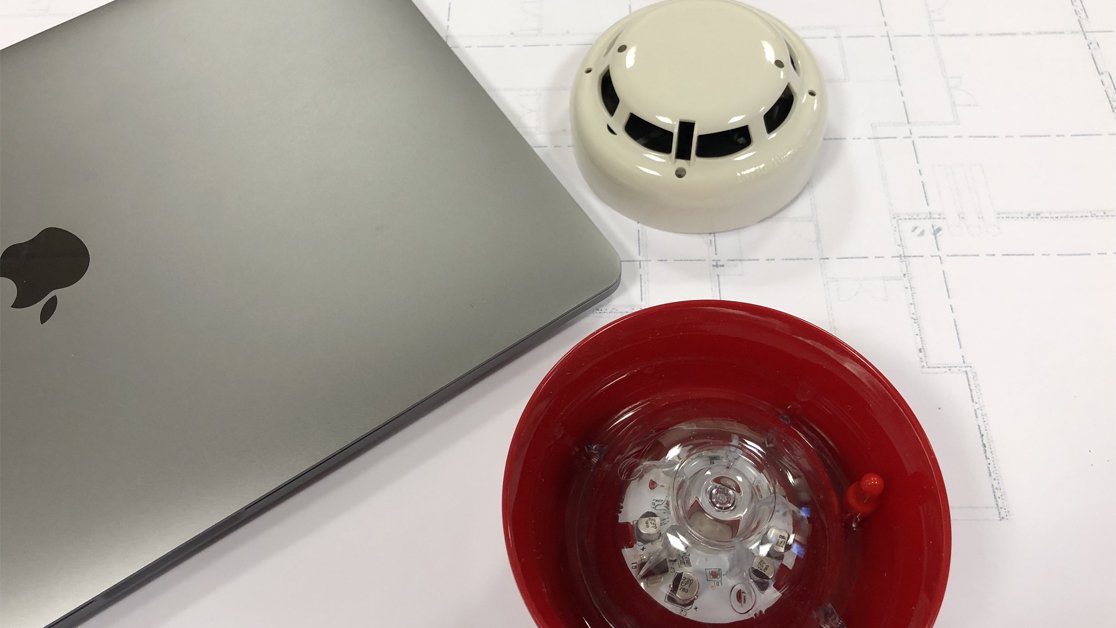 Reliable and effective fire detection and fire alarm systems are essentials for all businesses who want to protect their personnel and property.
"You and your team have done a fantastic job on correcting something that wasn't an issue of your making. Many thanks from all at Rydon to all the engineers that have assisted with this work and all the calls across the estate."
BAFE certificated, we have built a strong reputation in the design, installation, maintenance and monitoring of fire alarm systems, servicing some of the UKs most important and high profile customers.
To ensure that our team of engineers work to the highest standard, UT24 operates in accordance with BS 5839–1:2017.
Design
UT24 has a very high standard design team who actively attend consultation meetings with new and existing clients. Our design advice is bespoke to the property and clients requirements along with current BS 5839 and BAFE guidelines.
Installation
Our team has a wealth of experienced engineers who undertake the installation of fire detection cabling under the guidance of the project manager.
We ensure that all health and safety requirements are met and adhered to and our company policies, which include risk assessments and modular certification from design to installation, are all completed.
"I would just like to pass on mine and the teams gratitude to you and UT24 for your hard work in rectifying the fire panel. It is much appreciated."
Maintenance
Under the BS 5839–1:2017, it is advised that maintenance visits are provided every three months to ensure 100% of all equipment is tested annually.
Every three months our Service Engineers will visit your property to test your system and ensure that you are protected at all times. Should something go wrong UT24 maintains a 24/7 manned service desk that you can rely on to rectify any issues quickly and effectively.
Refurbishment
UT24 has the knowledge and experience to undertake any refurbishment project with new or existing fire detection systems. We can help plan a strategy to carry out refurbishment work with minimal disruption, while maintaining full fire detection throughout the project.
Contact us
Embarking on a project? let us help you design, install and maintain a system whatever your needs.
Contact